SugarberryArt
Ness • She/Her • 18+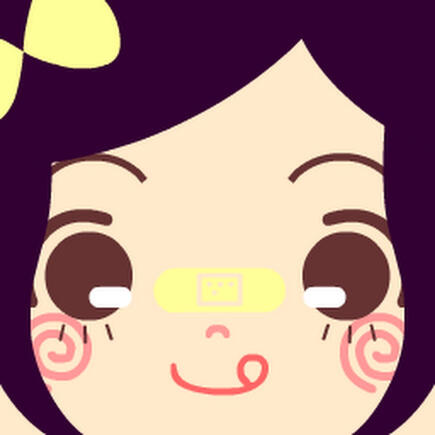 About me
Hi everyone! I'm Ness, also known as SugarberryArt! My pronouns are she/her, and I'm based out of Texas!

For my main job I'm a UX Designer, but my greatest hobby is digital art. I create digital illustrations, webcomics, and animations. I absolutely LOVE it when my peers engage with my work, leaving comments/likes/shares. The engagement is what inspires me :)
---
Tools of the trade
Prior to 2021:

Hardware: Wacom Cintiq Companion 2

Software: Paint Tool SAI 2.0, Adobe Premiere

Starting 2021:

Hardware: M1 iPad Pro 12.9" (early 2021 model), Apple Pencil 2nd gen

Software: Clip Studio EX, Adobe Premiere
---
---
Status: closed
Prices will be added a later time. They'll be announced ahead of the next time commissions open!
---
---
---
---
Can I use your art for:
A video | Yes* and no! If you include my work in a video there must be a creative application from your end (ex: a comic dub, an art compilation, a top 10, etc). Full credit and link back to me is required. Plain reuploads are not allowed. And please dm me a link to it when it's done– not only do I like to keep track of where my art goes, but I'd love to see it! Monetization on these videos is not allowed in any form.

On Instagram | Yes*, as long as you tag and link back to my Instagram page, @SugarberryArt!

On Twitter | Yes*, as long as you tag and link back to my Twitter page, @SugarberryArt!

A post on another site | Yes*, as long as you credit me and link back to my Insta or Twitter! Failure to do this will be seen as a form of art theft.

My avatar | Yes! No credit required, but appreciated! If someone asks you where it came from, try to remember me :)

An edit | No! Please don't alter my artwork.

Referencing | Yes! You can absolutely reference my work for your art. No credit required.

Tracing | Yes*, only if you credit my original drawing if you decide to post/share your traced work. I believe tracing can be very helpful for growth, but please do not post your traced work without disclosing that it is traced.

Commercial uses | Please contact me directly if you'd like to make profit off of my work.
This repost policy may be updated at any time, so please check back and review before your next repost!

Reach out if you have any questions!

*It must be clear that you do not own the work you are reposting in every case listed above where credit is required, crediting SugarberryArt via the designated means. This repost policy does not grant transfer of ownership or rights of the art/intellectual property.
---
How do I credit you?
It's very easy! Somewhere before any hashtags in your post, mention the artist is @SugarberryArt. If you're able to tag me directly in the photo, do this as well!

"Credit to the artist" or "artist unknown" is incredibly INSUFFICIENT. I am SugarberryArt.
---
Man, screw your rules >:(
Failure to comply with the policies listed above will result in a copyright file against you to remove the content. This is not an empty threat; I'd rather take the time to fill these forms than let art theft run unchecked.

Usually I'll reach out directly to request that you modify your post and add the appropriate credit or take it down before filing anything (I understand a lot of people are not aware of my policy!). If these changes are not made within 24 hours of my request, I'll move forward with the copyright take-down.

If you don't agree with my repost policy, please don't try to sneak around it! I've gotten Youtube videos, Instagram posts, you-name-it taken down before countless times.
---
---
---
Art trades
I'm generally open to art trades with people I follow who follow me back (mutuals)
---
Requests
Requests are always open! But they are not always fulfilled. I'm open to hearing any request any person has, but I'll usually only draw the ones that pique my interest.

If I don't reply to your request, please forgive me! I get a lot of them and may not have the time to respond to each, but I do read them all. If I choose to do your request, you probably won't even find out I decided to do it until it's posted haha
---
---